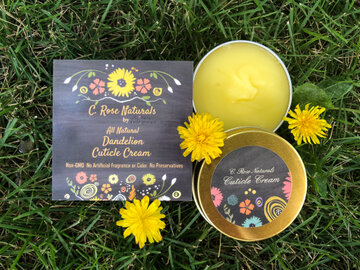 CUTICLE CREAMS
Our cuticle creams offer a soothing balm for rough, torn, dry cuticles, and they work great for your whole hand, too! Designed with premium non-GMO ingredients, our cuticle creams contain no artificial fragrance or color.
Fun Fact:
Our cuticle creams can be customized! Just add a few drops of your favorite essential oil and stir well to create your own blend. Intended for external use only.
NIGHT CREAMS
We all need a fantastic night cream! Crafted with non-GMO ingredients and no added fragrance or color, C. Rose Naturals night creams give your freshly cleansed skin a treat every evening.
Tip from Christy:
I use it as a day moisturizer, too! Fantastic under makeup, especially in the winter months when my skin tends to be uber dry. A little goes a long way, though, so don't overdo.
Another tip from Christy:
I use the coffee night cream every night over my whole face, and it has done wonders for my eyelashes. Just sayin'!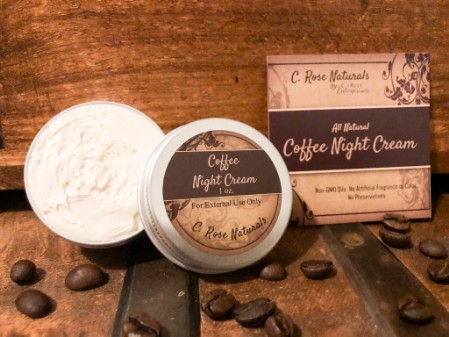 SALVE
Achy thumb, anyone? Our Achy Thumb Salve was created because of, you guessed it, Christy's achy thumb! The essential oils added to this blend are said to be anti-inflammatory, but of course essential oils don't always work the same for every individual. Please note that this blend contains wintergreen essential oil (not edible) which should
never
confused with wingergreen extract (edible). As with all C. Rose Naturals products, this product is intended for external use only.
TEXTURE CREAM FOR HAIR
Need a little extra texture in your hair? Have some fly aways that won't behave? C. Rose Naturals Rosemary Texture cream is a wonderful addition to your hair styling routine. Simply rub a pea sized amount between your hands until melted, then scrunch or work through your hair. For fly aways, use to smooth them down. Great for messy, tousled styles.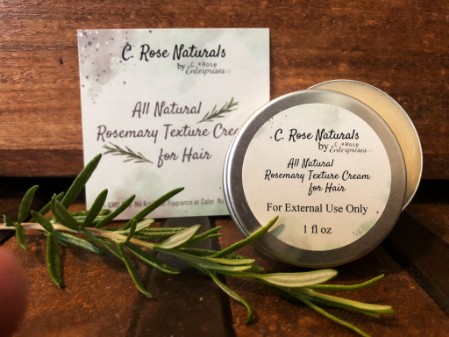 Do not use if allergic to any ingredient. Test in a small area. Discontinue use if irritation occurs. If pregnant or nursing, consult a doctor before use.
Nothing in the above narrative intended to constitute any medical claim or medical advice. Not intended to diagnose, treat, or cure any disease.
Research all essential oil ingredients before use on children to determine if safe for children.
Almond oil-free products manufactured in the same facility as products containing almond oil. Every precaution is taken to prevent cross-contamination.
Products are made and packaged in a pet friendly home but don't worry - we don't allow the pets to help with the products.