LOTION BARS
Our lotion bars are a fantastic way to keep your hands happy. Simply warm the bar between your hands until the desired amount of lotion has melted, then rub over your hands.
C. Rose Naturals
lotion bars are crafted with premium non-GMO ingredients and contain no artifical fragrance or color. They are a great no spill alternative to bottles or tubes of lotion. Average size .50 to 1.75 oz depending on the design. Assorted shapes. Intended for external use only.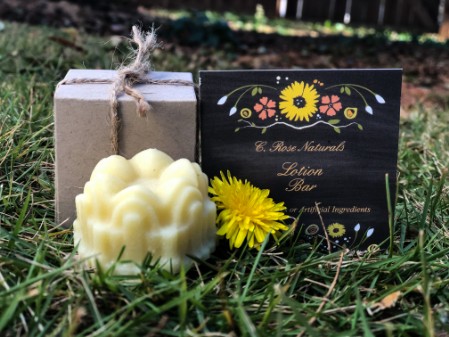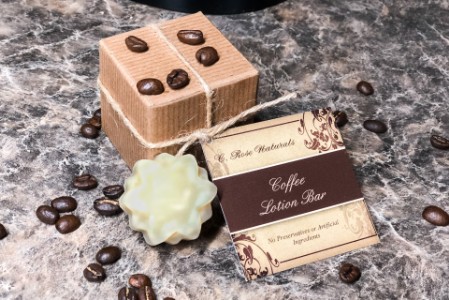 REVIEW
"I love the lotion bars. They smell nice and leave your hands so smooth. Right now I am using the coffee lotion bar and it is amazing to me how much smoother and softer the skin on my hands look and feel!" D.P.
The ingredients in
C. Rose Naturals
products have been
carefully researched and specifically selected for their natural benefits.
FDA regulations prohibit us from mentioning
anything that might be considered a drug/medical claim, so we encourage
you to research our ingredients for yourself.
Do not use if allergic to any ingredient. Test in a small area. Discontinue use if irritation occurs. If pregnant or nursing, consult a doctor before use.
Nothing in the above narrative intended to constitute any medical claim or medical advice. Not intended to diagnose, treat, or cure any disease.
Research all ingredients before use on children to determine if safe for children.
Almond oil-free products manufactured in the same facility as products containing almond oil. Every precaution is taken to prevent cross-contamination.
Products are made and packaged in a pet friendly home but don't worry - we don't allow the pets to help with the products.
Please note that while our vegan products are made using vegan ingredients and we use non-GMO ingredients in all our products, we do not have vegan or non-GMO certification.